A lot of people have asked me my route in Asia, and while most of it isn't set in stone yet, we have an idea. I didn't even include cities at all except in China. We're starting in Beijing, and then we ended up having a few extra days we didn't know we'd have, so we're going to one of the busiest cities in China during one of the busiest times of the year - Shanghai during Golden Week. We might leave early. Then we're making our way west to Huangshan to hike in the Yellow Mountains.
Then it's on to Zhangjiajie and the National Forest or the same name.
Our last official stop in China is Chengdu, which is kind of a hub for some day trips, including the Giant Buddha.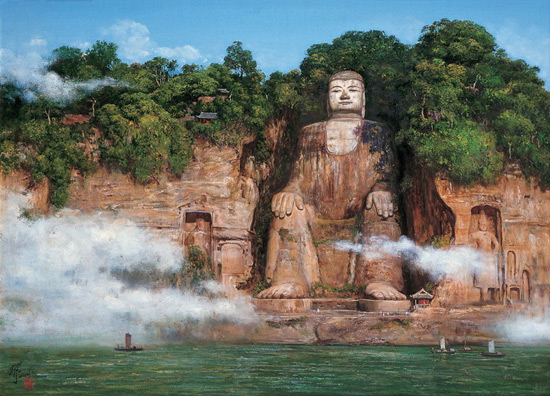 Then we're going to try to go to Tibet. We'll get back to you on that one.
After about a month in China/Tibet, we'll arrive in Nepal for our first workaway host site on a farm a couple hours outside of Kathmandu. Our plans in Nepal can be flexible but we'll probably stay around 3 weeks.
Then we don't have specific plans yet, but we want to travel and hopefully volunteer through Bhutan, Bangladesh and Myanmar/Burma on our way to Thailand. There we'll be spending time in both the north and the south, with the idea being that we can take trips to Cambodia and Laos and probably Vietnam as well on the weekends when we won't have work. Then we intend to finish in the Phillipines.
I could only fit so many locations on this map, but you get the idea. First west, then back east.